Back to Event List
Thu 04.03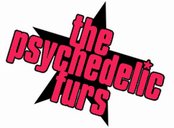 THE PSYCHEDELIC FURS - SOLD OUT
w/Dot Dash
Genre: Rock
Doors: 7:00 PM
Showtime: 8:30 PM
Tickets: This event has already occurred. Tickets are unavailable.

PLEASE NOTE: THERE ARE NO MORE DINING RESERVATIONS AVAILABLE FOR THIS SHOW. A LIMITED NUMBER OF DINING TABLES WILL BE AVAILABLE ON A FIRST COME, FIRST SERVE BASIS.
Since the late 70's The Psychedelic Furs have been earning the respect of fans and critics alike. The band's punk rock, poetic lyricism and seductive rhythmic hooks earned them a reputation as one of the most riveting musical forces to come out of the early 80's post-punk, new wave era. The Psychedelic Furs have been compared with legendary musicians such as David Bowie, the Velvet Underground, the Doors and the Sex Pistols.

In 1991 the Furs disbanded, and didn't play together for close to a decade. In 2000 the band reunited, put out a live album and returned to the road. The current Psychedelic Furs touring lineup remains Richard Butler (vocals), Tim Butler (bass), Rich Good (guitar), Mars Williams (saxophone), Amanda Kramer (keyboards), and Paul Garisto (drums).

Check out Dot Dash HERE!
Dot Dash: 7:30 - 8:00
Psychedelic Furs: 8:30
18 and up to enter. VALID ID required.