Back to Event List
Sat 03.23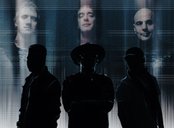 MISIL STEREO - Soda Stereo Tributo
Genre: Tribute
Doors: 7:00 PM
Showtime: 9:00 PM
Tickets: $20

With millions of records sold worldwide SODA STEREO was arguably the most influential Spanish Rock band from the 80/90's era. MISIL STEREO pays tribute to this amazing Argentinian band bringing their sound back to life once again. The latest project "Soda Stereo MTV Unplugged" (Comfort y Música para Volar) is without a doubt an emerging journey, featuring strings and keys capturing every detail of the album. Be part of the full experience performed by talented musicians of the best Soda Stereotribute band in America.
You must be 18 or over to enter unless accompanied by your parent. Valid ID required.
Save some money! There's only a $1 fee when you buy your ticket in person at the box office.