Back to Event List
Sun 08.09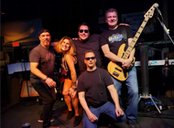 Free Outdoor Show!
Hijynx
Genre:
Doors: 12 PM
Showtime: 7:30 PM
Tickets: Tickets are not currently available for sale.

HIJYNX is a full frontal assault of booty shaken' music that formed the soundtrack of YOUR life! Let the soaring vocals, fabulous riffs, hooks and rhythm propel your senses with a live music performance unlike any other from HIJYNX. Come see a show and learn how to become a HIJYNX Hellion!
This is an all ages outdoor show. Capacity is very limited. Entry is first come, first served, so we strongly suggest showing up early.