Back to Event List
Fri 03.29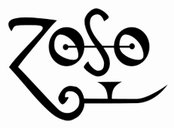 ZOSO The Ultimate Led Zeppelin Experience
Genre: Tribute
Doors: 7:00 PM
Showtime: 9:00 PM
Tickets: This event has already occurred. Tickets are unavailable.

There are no more dining reservations for this show. A limited number of dining tables will be available on a first come, first serve basis starting at door time.

ZOSO - The Ultimate Led Zeppelin Experience formed in 1995 to perform the most accurate and captivating Led Zeppelin live show since the real thing. For Zoso, it's much more than just being a tribute. It's about touching a golden era in music. Zoso embodies Page, Plant, Bonham and Jones in their spirit, tightly-wound talent and authenticity.
You must be 18 or over to enter unless accompanied by your parent. Valid ID required.
Save some money! There's only a $1 fee when you buy your ticket in person at the box office.