Back to Event List
Sat 09.10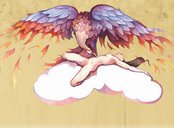 LEZ ZEPPELIN
All girls. All Zeppelin.
Genre:
Doors: 7:00 PM
Showtime: 9:00 PM
Tickets: This event has already occurred. Tickets are unavailable.

Lez Zeppelin is a New York City-based all-female tribute band, performing the work of Led Zeppelin. It sounds like too much of a gimmick to be any good; four women get together and form a Led Zeppelin cover band. Maybe good for a laugh or two, but that's about it. Except these girls rock. Shannon Conley can croon and caterwaul just as well as Robert Plant. Steph Paynes manages to match Jimmy Page's guitar note for note, not only technically, but passionately as well.
VIP TICKET INCLUDES ADMISSION TO THE SHOW AND MEET & GREET WITH THE BAND. PLEASE BE AT THE VENUE PROMPTLY AT 7:00 PM.

18 and up to enter. VALID ID required.
THERE ARE NO MORE DINING RESERVATIONS AVAILABLE. A LIMITED NUMBER OF DINING TABLES WILL BE AVAILABLE ON A FIRST COME, FIRST SERVE BASIS.