Back to Event List
Fri 06.14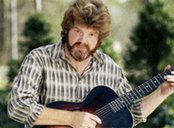 MAC MCANALLY
plus Scott Kurt
Genre: Singer/Songwriter
Doors: 7:00 PM
Showtime: 9:00 PM
Tickets: This event has already occurred. Tickets are unavailable.

In between dates playing with Jimmy Buffett, Coral Reefer guitarist and reknowned original singer/songwriter Mac McAnally joins us with a few of his friends, bringing original tunes of his own as well as some he wrote for and with Jimmy.
(from an admiring fan...) "What a show this guy puts on. And his original "Non-Buffett" tunes are great. As I went on to see Mac in Indianapolis and Chicago, my admiration for this gentle human being grew. Every show I went to, I made sure I took people with me. Whenever I talked to anyone (not just Parrotheads) I shared with them my views of Mac's talents. I gave CD's away, or pulled in anyone who got close to my rental car to listen to Mac... ...The running commentary accompanying a Mac McAnally show is unbelievable. Besides being a musical phenomenon, Mac is one of the funniest guys I have ever seen in concert. If you ever get the chance to see him, don't pass it up. It is an experience of a lifetime."
Check out Scott Kurt of Memphis 59 HERE
18 and up to enter. VALID ID required.