Back to Event List
Fri 11.23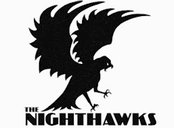 THE NIGHTHAWKS
with Billy Price
Genre: Blues / Rock
Doors: 7:00 PM
Showtime: 9:00 PM
Tickets: This event has already occurred. Tickets are unavailable.

THERE ARE NO MORE DINING RESERVATIONS AVAILABLE FOR THIS SHOW. A LIMITED NUMBER OF DINING TABLES WILL BE AVAILABLE ON A FIRST COME, FIRST SERVE BASIS.
Washington's favorite bad boys, the Nighthawks are masters of electric Chicago Blues and the kings of sh*t kicking roadhouse rock. They're not called America's Best Bar Band for nothing...
The Nighthawks history is extensive, beginning in the '70s when the band criss-crossed the country playing clubs and colleges then dominated by the sounds of country rock and disco. The band spread their version of roots rock, soul, rockabilly, and blues that was hardly the standard fare. In addition, the Nighthawks were considered touring pioneers, since only a handful of Chicago blues stars were touring nationally, and the west coast blues bands stayed on their side of the Great Divide.
2016 Blues Music Award Winner Billy Price first attracted national attention during his three-year association with guitarist Roy Buchanan. Price is the vocalist on two of Buchanan's LPs, That's What I'm Here For and Live Stock. Since then, with the Keystone Rhythm Band, the Billy Price Band, and solo projects, Billy Price has recorded and released a total of 15 albums, CDs, and DVDs. In April 2016, he was officially recognized and inducted as a Pittsburgh Rock 'n Roll Legend at an award ceremony.

Price's album This Time for Real, with the late Chicago soul singer Otis Clay, received a 2016 Blues Music Award in the category of Best Soul Blues Album of 2015. A live recording of the Billy Price Band, Alive and Strange, was released in April 2017.

His new album Reckoning, produced by Kid Andersen at Greaseland Studios, was released on June 15, 2018 by Vizztone Label Group.
You must be 18 or over to enter unless accompanied by your parent. Valid ID required.
Save some money! There's only a $1 fee when you buy your ticket at the box office.