Back to Event List
Fri 11.30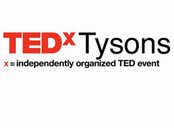 TEDxTysons 2018 explores "Legacy"
Genre: Speakers
Doors: 4:30 PM
Showtime: 5:30 PM
Tickets: This event has already occurred. Tickets are unavailable.

Purchase tickets below or through TEDx at this link
The Iroquois' Seventh Generation Principle encourages us to make decisions now that ensure a sustainable world seven generations into the future.
In the year 2228, how we supported values like education, diversity, culture, and ethics today will shape how our descendants experience the world.
So, what issues will our generation choose to take on to leave the world a better place?
Legacies are not only something we inherit, but something we create and leave behind. What will our childrens' childrens' childrens' children think about the world we shaped and how will their lives be different because of it? That's up to us.
Join us on November 30, 2018 at State Theatre in Falls Church for a day of reflection on Legacy. What values, technology, and issues have we inherited and what do we want to leave behind?
What is TEDx?
TEDx brings the spirit of TED's mission of ideas worth spreading to local communities around the globe. TEDx events are organized by curious individuals who seek to discover ideas and spark conversations in their own community. TEDx events include live speakers and recorded TED Talks, and are organized independently under license granted by TED.
PLEASE NOTE: This is an all seated event. No standing room available.
All ages, 21 & up to drink. Valid ID required.