Back to Event List
Wed 11.04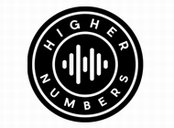 Free Outdoor Show!
Higher Numbers
Genre:
Doors: 4 PM
Showtime: 7:00 PM
Tickets: This event has already occurred. Tickets are unavailable.

Higher Numbers writes gritty and passionate original music, along with covering rock and alternative. We are fueled by two brothers on electric guitars, a strong female vocalist, and a thunderous rhythm section. Higher Numbers, in a single word, ROCKS!

This is an all ages outdoor show. Capacity is very limited. Entry is first come, first served, so we strongly suggest showing up early.