Back to Event List
Fri 09.25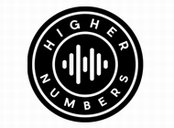 Free Outdoor Show!
Higher Numbers
Genre:
Doors: 12 PM
Showtime: 7:30 PM
Tickets: Tickets are not currently available for sale.

Higher Numbers writes gritty and passionate original music, along with covering rock and alternative. We are fueled by two brothers on electric guitars, a strong female vocalist, and a thunderous rhythm section. Higher Numbers, in a single word, ROCKS!

This is an all ages outdoor show. Capacity is very limited. Entry is first come, first served, so we strongly suggest showing up early.