Back to Event List
Fri 10.23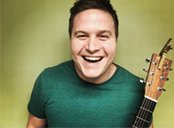 Free Outdoor Show!
The Cassaday Concoction
Genre:
Doors: 4 PM
Showtime: 7:30 PM
Tickets: This event has already occurred. Tickets are unavailable.

Formed during the summer of 2017 by three friends who were in between bands, The Cassaday Concoction has been taking Washington, DC and the east coast by storm with their exciting three-piece blend of rock, funk, and blues.
The band has undergone a few lineup changes since 2017, and now consists of Washington, DC based singer-songwriter Chris Cassaday on vocals and guitar, Brian Gerrard on bass and Adam Bush on drums. Each member's eclectic mix of musical backgrounds gives the band's sound a unique and powerful edge, luring the audience in with groovy rhythms, hard-punching rock and roll, and the occasional crowd-favorite cover song.
The band has graced the stage at the best venues Washington, DC and the surrounding area have to offer, and have proven quickly that they are a must see live act. The band released a live EP "The Cassaday Concoction (Live At Groove Studios)" on January 12th, 2018, and on March 15th, 2019, they released a 3-song-EP entitled "Hear, Listen". DC music rocks says, "this is one show that you will not want to miss!" They are coming to a stage near you.


This is an all ages outdoor show. Capacity is very limited. Entry is first come, first served, so we strongly suggest showing up early.



The ongoing impacts of COVID 19 are being felt now more than ever. As we enter another season we are faced with growing challenges and increased costs. Maintaining staffing and operating costs for our outdoor shows, providing PPE, stocking antibacterial cleaning products, as well as day to day expenses continue to be a struggle. While we provide 100% of our outdoor events for free, please consider a donation that will help us in our efforts to keep live music going in Northern Virginia. Thank you for all your support.
Scan or click the QR code below