Back to Event List
Fri 02.26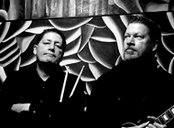 Free Outdoor Show!
Arctic Sky
Genre:
Doors: 4 PM
Showtime: 5 PM
Tickets: This event has already occurred. Tickets are unavailable.

Arctic Sky is a rock n roll experience. They are influenced by music from decades ago up until the present day. As a duo, Arctic Sky has an inevitably unique sound and style. The drums and guitar provide a wide-open orchestral wall of instrumental music ranging from mid-tempo rhythms, clean melodies, to a broad and heavy amalgamation of sound.

Arctic Sky is guitarist Anthony Yannone, and drummer Mark Hardware. The two have different interests in music as well as the same.

Mark has worked in the music business for over twenty-five years. He has provided sound, lighting, and set up for national acts as well as international. He began his interest in drums as a drum tech for touring bands in the U.S. Mark Hardware's inspiration expanded over the years to become an Industrial Techno DJ. He has produced remixed music for numerous bands in the U.S. and Europe. As a result, Mark has performed shows as a DJ across the U.S., Scandinavia, and Europe.

Anthony has fifteen years as a studio musician on his own accord. He began recording original instrumental music inspired by the concept of soundtracks for film, or movie scores. Experimenting with several genres of music afforded Anthony to create his own style. Therefore, accomplishing an extensive collection of published instrumental music, self-produced. Anthony has played live concerts in Europe, and the Washington Metro Area. There was a time when you could catch him playing live 12 String guitar in a Soho, NYC art gallery in which he was represented by as a fine artist.
Since Arctic Sky began, together they meld and forge their work into something that inspires them, and with hope to inspire everyone interested in the music of today.
This is an all ages outdoor show. Capacity is very limited. Entry is first come, first served, so we strongly suggest showing up early.