Back to Event List
Sun 08.29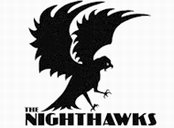 Free Outdoor Show!
The Nighthawks
Genre:
Doors: 5:00 PM
Showtime: 6:00 PM
Tickets: Free

Washington's favorite bad boys, the Nighthawks are masters of electric Chicago Blues and the kings of sh*t kicking roadhouse rock. They're not called America's Best Bar Band for nothing...
The Nighthawks history is extensive, beginning in the '70s when the band criss-crossed the country playing clubs and colleges then dominated by the sounds of country rock and disco. The band spread their version of roots rock, soul, rockabilly, and blues that was hardly the standard fare. In addition, the Nighthawks were considered touring pioneers, since only a handful of Chicago blues stars were touring nationally, and the west coast blues bands stayed on their side of the Great Divide.

This is an all ages outdoor show. Capacity is very limited. Entry is first come, first served, so we strongly suggest showing up early.